Engr. Hossain Ahmed
Chairman
Innova Engineering Ltd
Mr. Hossain completed his Graduation from DUET. He has almost Two decades of rich experience in the manufacturing domain. His expertise includes Liaoning with all Govt. Authorities, District Administration, Grams, DL & LRO, BL& LRO etc. He also contributes to day to day commercial operations of the units, internal audit and general administration. He has been associated with Govt companies like all Power companies of the govt.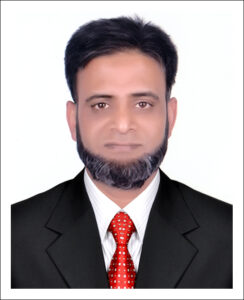 Engr. Md. Fazlur Rahman
Managing Director
Innova Engineering Ltd
Mr. Md. Fazlur Rahman graduated from DUET. He incorporated Innova Engineering Limited during the year 2012, and there was no looking back since then. Under his leadership the company grew from single product manufacturer of electrical cabinet to multiunit, multiproduct organization. It went on to diversify its portfolio ranging from engineering to transformer products. In addition to this, Mr. Rahman also has been instrumental in propagating skill development projects for professionals and students to uplift the quality of engineering skill, affected by lack of hands on education and knowledge on advancement, through socio economic empowerment.